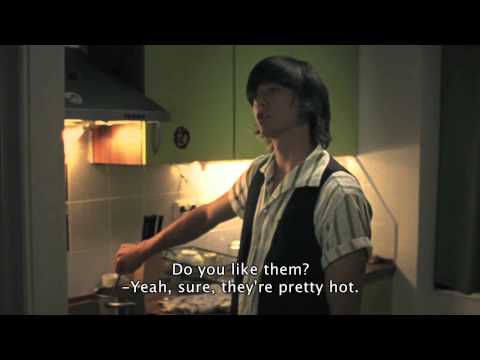 NAD MESTOM SE DANI / SUNRISE OVER THE CITY
dolžina / running time: 24min
produkcija / production: AGRFT
leto produkcije / year of production: 2012
Film je prejel nagrado VESNA za najboljši kratki film na Festivalu Slovenskega filma 2012.
Film won VESNA award for best short film on Slovenian National Film Festival 2012.
Klub je drugi dom samozavestnega in vase zagledanega Zaze. Ko med ljudmi opazi privlačno fotografinjo Laro, jo takoj poskuša zvleči na plesišče, vendar njegov prepotentni pristop na njo ne naredi učinka. Lara ga s svojo neposrednostjo najprej povsem razoroži, nato pa povabi, da jo spremlja pri fotografiranju. Ko skupaj tavata po nočni Ljubljani in spoznavata drug drugega, se skozi ples in besede med njima vzpostavi nenavaden a pristen odnos. Je možno, da se tudi največji zapeljivci zaljubijo?
A Ljubljana youth thinks his dancing skills in a club are a god sent for women. But meeting one who doesn't at all fall for his charms he starts seeing it differently. After they spend a magical night together roaming through the city he starts feeling something he never felt before. Can even the greatest playboys fall in love?